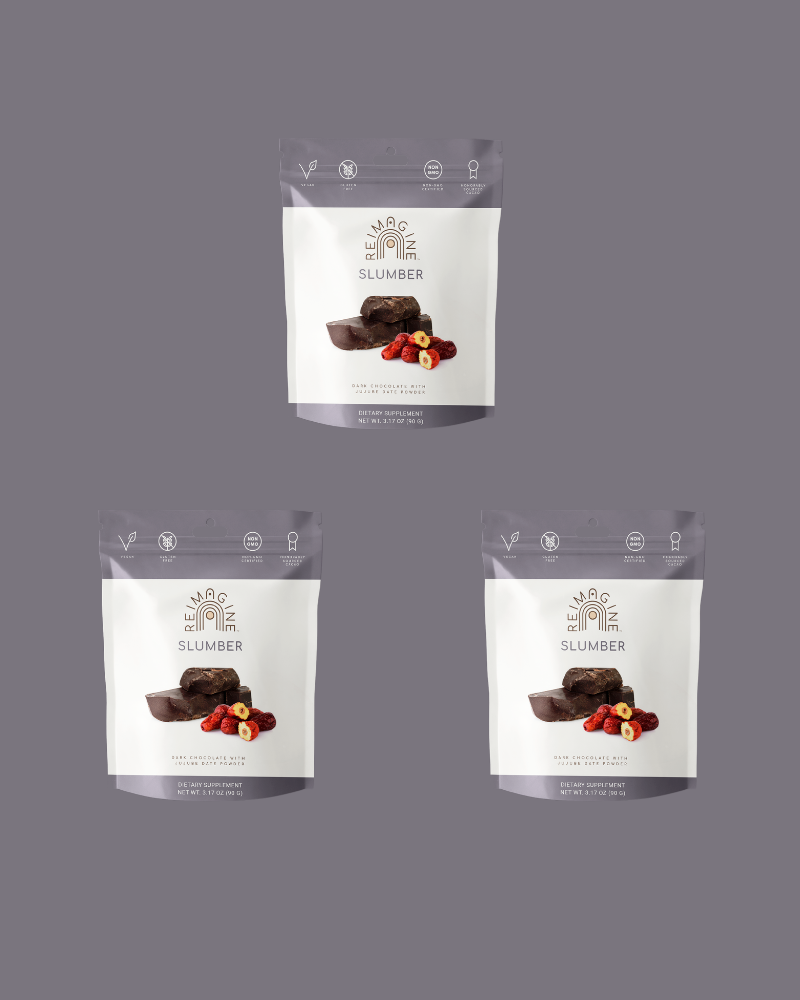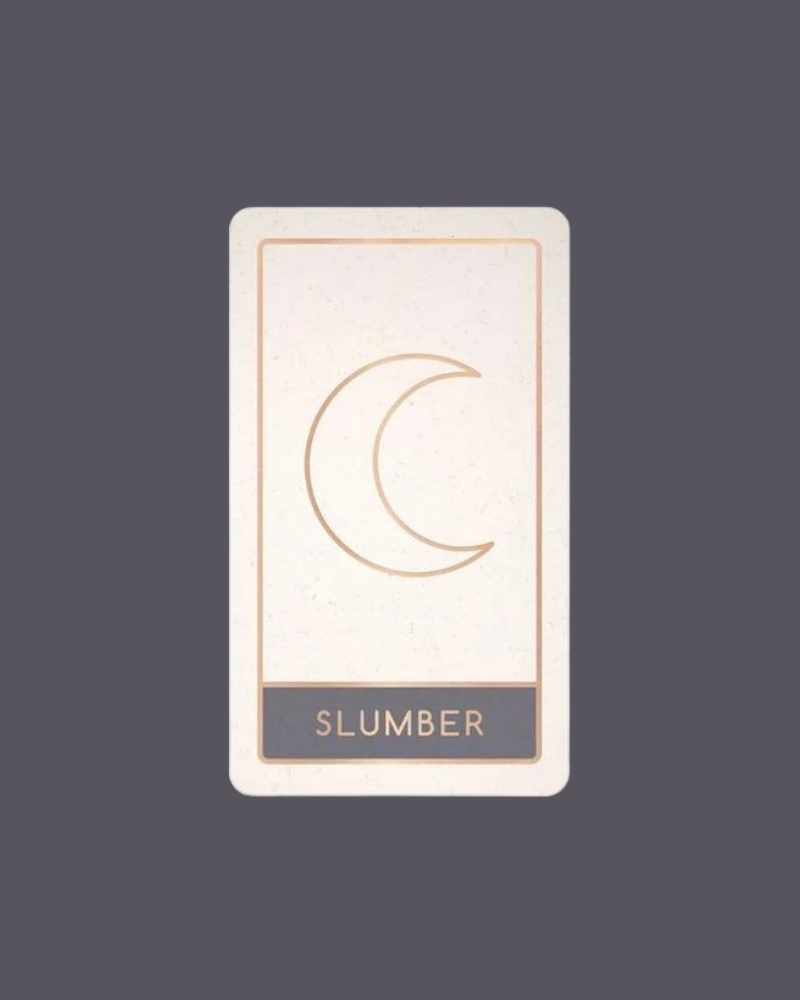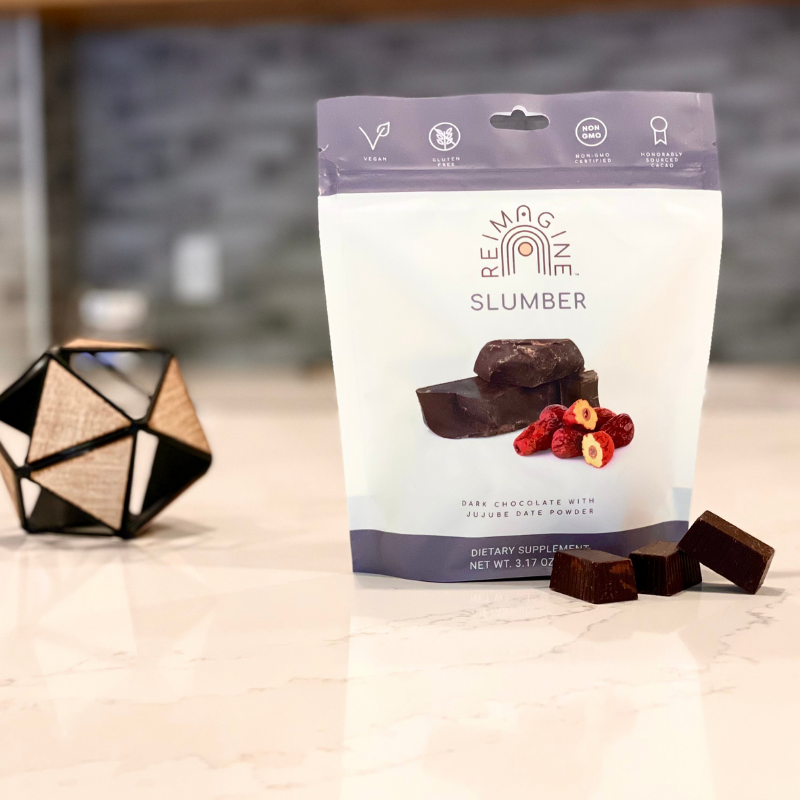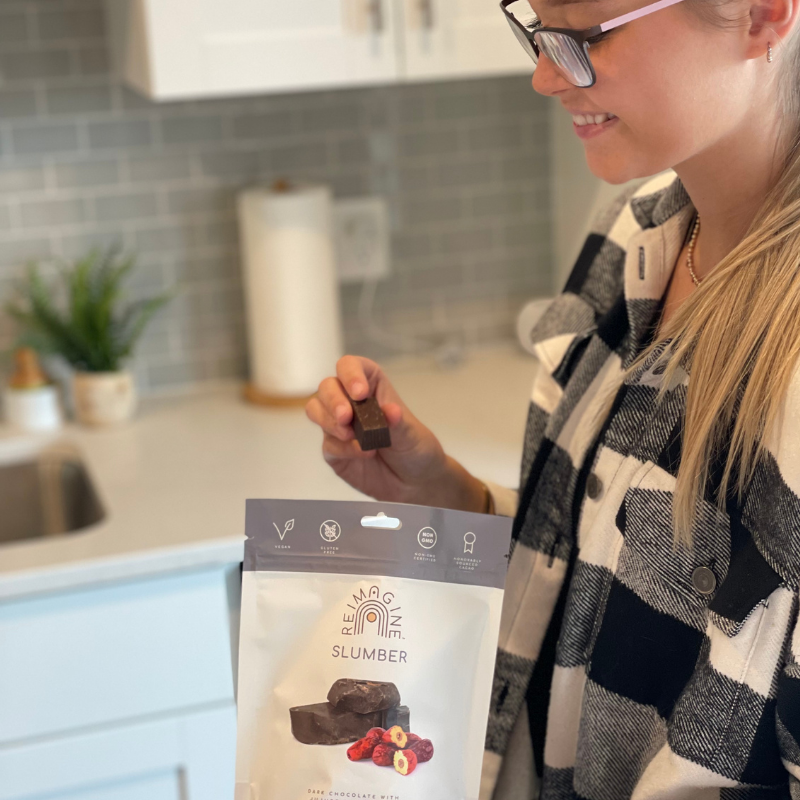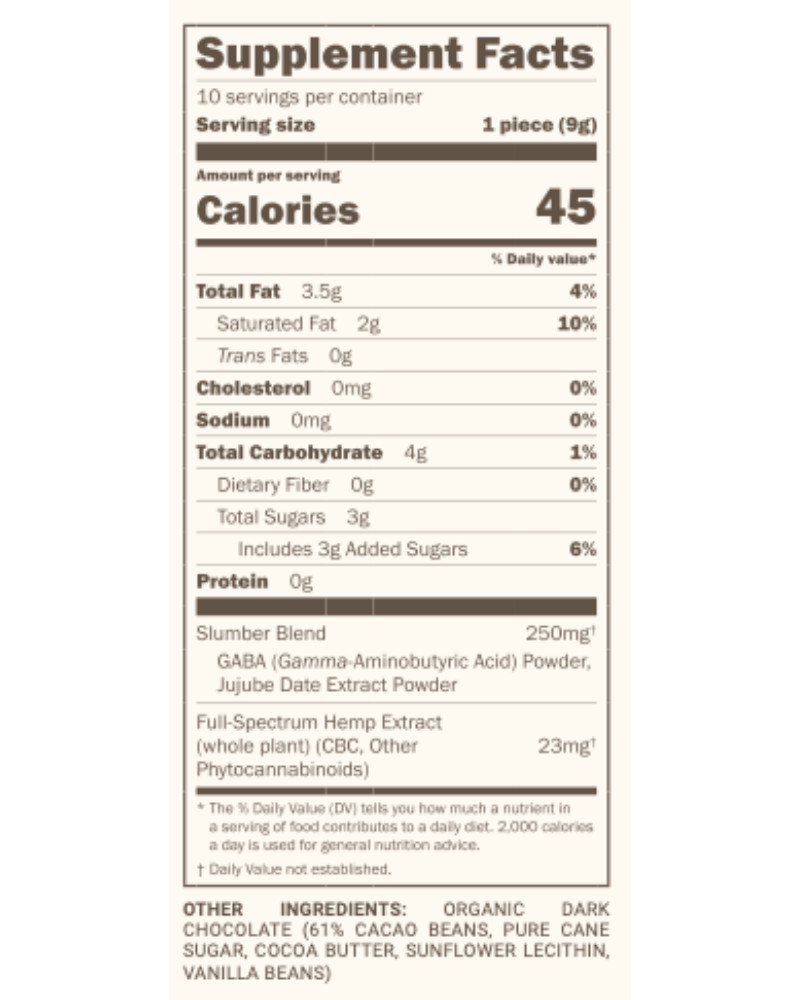 Reimagine Slumber Chocolate - 3 Pack
Reimagine what is possible with chocolate.
Our Slumber Chocolate Bars work to give you a better night's sleep, without feeling groggy in the morning.
Get a 3 Pack for the price of 2!
Get Better Sleep.
You Deserve It.
We combined our propietary blend of organic, healthy ingredients with rich chocolate to bring you a sense of calm when you need it most.

The Best Sleep Sidekick
Slumber is for the go-getters who just struggle with getting a good nights rest. Our unique botanical formula inspires a calming mental balance.

"Good For You" Chocolate
It's not uncommon to reach for a sugary snack when stress sets in. Make it a healthy alternative and your mind and body will thank you. 

Catch Your Zzz's
These aren't just your favorite candy. Slumber helps you re-discover the sleep you deserve.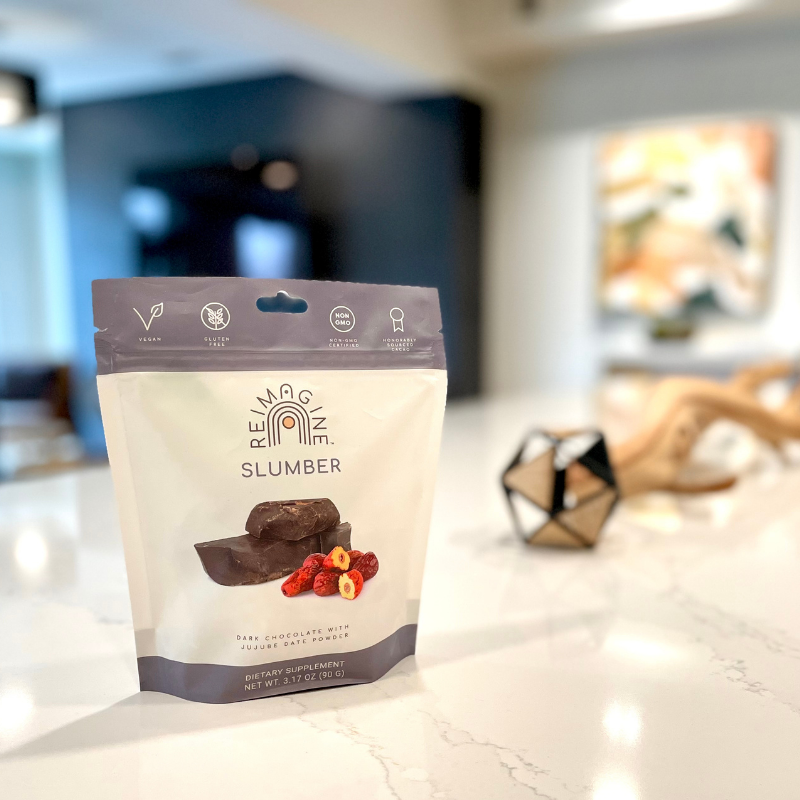 Better sleep inside chocolate
The 3 Benefits That'll Make Slumber Your BFF
Stay Relaxed: At the end of your day, with all kinds of worries floating through your head, you don't have hours to wait for your mind to settle down.
Better Sleep: No more worrying about getting a good nights sleep.
More Energy: An increase in sleep, only leads to an increase in daily energy. Make the most out of every day.
Better Ingredients Made For Sleep
Reimagine Slumber helps you discover better sleep with healthy ingredients* And it tastes really great!.
Want to learn more about our ingredients? Take a look!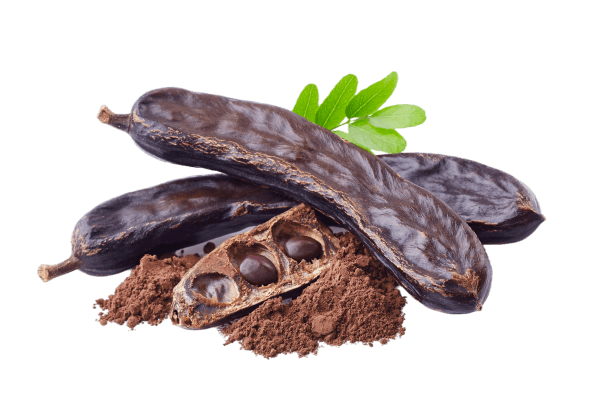 Hear From Fellow Chocolate Lovers
5 stars
" Slumber has helped me since the night I started using it. Sometimes I even eat 2. " †
Kaile M.
5 stars
" I use Reimagine Slumber every night to sleep more soundly. It's all plant-based and it works so well!" †
Victoria R.
5 stars
I used to struggle getting more than 5 hours of sleep per night. With Slumber, I now get a full nights rest.
Jay T.
FAQ
Have questions about Reimagine Slumber? We probably answer them below.
We recommend taking one each night or as needed! Some of our customers eat one every night, and others only have issues sleeping while traveling, it's whatever works for you!
We combined our propietary blend of organic, healthy ingredients & botanicals with rich chocolate to help discover the sleep your body deserves. To learn more about our ingredients, click here
Your order is packed & shipped same day or within 1 day upon placing your order. Expect your order to arrive within 4-6 business days.
Beat sleeep in a loooomg time
Tried on a whim and I've found pleasantly surprised with the amazing quality I've been getting.